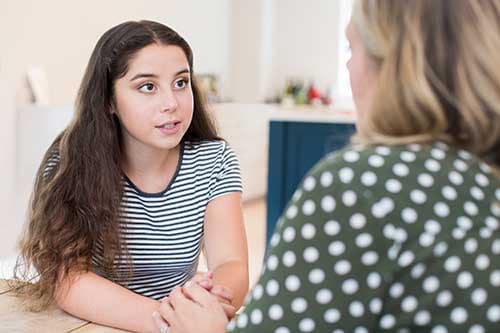 Children with autism often struggle to reach social and academic goals. School can be a frustrating, distracting environment. And in traditional classrooms, your child's primary teacher might not have the training to help children with autism. However, at Camp Worth, our team consists of registered behavioral therapists. They are trained in best practices to support the education needs of children with autism.
We believe each child has the ability and potential to learn. However, it is up to us to find the right key to unlocking their potential. At Camp Worth, we'll help your child work on organization skills, planning, time management, and other skills that help them get ready to learn. When we provide a positive and accepting environment, we instill enthusiasm and motivation and encourage our clients to excel. Meanwhile, we celebrate each and every victory they accomplish.
An Education Program for Adolescents with ASD
For many children with autism, the classroom is a challenging place. Although children with autism do well with routine and structure, some of the symptoms of autism spectrum disorder make school frustrating. These include:
Sensory issues – The bright lights, noisy gyms, and loud yelling from other students can be overwhelming
Difficulty reading or comprehending speech – When children are expected to read and communicate on grade level, children with autism can fall behind
Fine and gross motor skills – Difficulty with using pens or scissors, running and jumping, or other physical activities can make nearly every subject frustrating
Social skills – Children with autism often have difficulty communicating verbally or nonverbally and can feel isolated
Changes in routines – Transitioning from grade to grade or into a new education program can be challenging
Changes in rules and expectations – Each teacher might have different standards, making it hard for children with autism to adjust
Students on the autism spectrum might have trouble understanding or communicating their needs to teachers and fellow students. They can struggle to understand classroom directions. However, an alternative education services center can provide needed support.
Our Education Services Center in Fort Worth, Texas
Our experienced education support staff understands the challenges that students with autism face. In our education program for ASD treatment, we uniquely design every activity to benefit children with autism.
Some of the strategies we use include visual aids, structure and routine, and an environment free from stressors. Visual aids can be helpful for students who have a hard time communicating verbally. Our education staff often uses visual schedules to show their students what will be happening throughout the day. This can also reduce stress, as changes in routine are often challenging for children with autism. Additionally, since our education program is on-site at our facility in Fort Worth, it is designed to be a low-stress environment for children with autism.
Our team of registered behavioral therapists and education support staff are prepared for the unique challenges of teaching children with autism. In a traditional school, a teacher's aide might assist your child. Your child also might leave the traditional classroom to join a special education classroom. However, in our program, your child's teacher works with their therapists to reinforce positive behaviors throughout the day. This makes our education program especially effective.
Contact Camp Worth Today
If your child is having a hard time in school, consider an alternative program. At Camp Worth, our registered behavioral therapists, and special education teachers work together to provide a supportive environment. The frustrations of traditional school can make it hard for students with autism to learn and excel. However, in our education program, we celebrate every accomplishment.
Contact Camp Worth at 855.915.2545 to learn more about our residential autism program for adolescents.