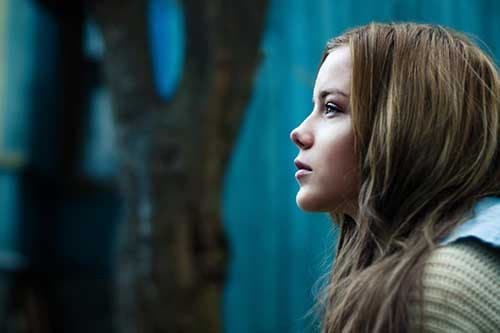 At Camp Worth, we have found that one of the most effective ways to guide children with autism spectrum disorder is through our applied behavior analysis program. Housed at our applied behavior analysis center in Ft. Worth, TX, this program is founded on a child-led, play-based treatment approach, designed specifically with the needs of children with ASD in mind. Applied behavior analysis focuses on the area with which children with ASD need the most help: social interaction. And in the Camp Worth applied behavior analysis program in particular, we tailor the program to suit your child's needs. If you feel that ABA might be right for your child, it is worth exploring our applied behavior analysis program in more detail.
What Is an Applied Behavior Analysis Program?
Applied behavior analysis involves the application of the principles of behavioral psychology. The goal of this approach is very specific: to give children on the autism spectrum the opportunity to improve their communication skills and ability to interact socially. In line with its therapeutic origins, applied behavior analysis is a clinical, research-based approach. In this sense, one of the main aims is to help autistic children with the "generalization" of their skills. This term refers to helping them transfer these skills to situations outside of therapy. Cases like the ones we cover in the applied behavior analysis program arise in school, at home, and out in public. And through this program, children are given the tools to manage their negative behaviors.
At our applied behavior analysis center in Ft. Worth, TX, we focus on replacing negative behaviors with positive ones. More specifically, ABA is focused on identifying maladaptive and dangerous behaviors and the purpose those behaviors serve for a child, and to develop interventions to teach replacement skills and improved behavioral regulation. Children who regularly exhibit disruptive behaviors or have tantrums can learn strategies for sitting quietly. Applied behavior analysis has also been known to help with negative behaviors like self-harm, which is all too common in children with ASD. It is also worth pointing out that ABA therapy can be applied as early as ASD can be diagnosed: at 18 months old. These kinds of early interventions can work wonders for effecting behavioral change and establishing healthy routines.
What to Expect in an Applied Behavior Analysis Program
At Camp Worth, we tend to begin ABA treatment with simple observation and assessment.  Our team of behavioral therapists is constantly collecting and analyzing data regarding the child's targeted maladaptive behavior. We do this in large part by determining the function of or reason for the behavior. We then use these observations to design a treatment plan that suits your child's individual needs. and using this to guide treatment. The goals of the interventions are not only to improve behavior but also to enhance the overall quality of life for children and families.
In terms of our specific approach, we use a play-based approach designed to allow your child to learn at their own developmental level. Because our applied behavior analysis program reinforces positive behavior by rewarding it, play is an ideal learning activity. This is in large part because rewards — and sometimes less positive consequences — are always a part of play. As part of our program, your child will learn to:
Learn new social skills
Develop tools for communicating ideas and emotions effectively
Work on motor skills
Learn how to identify and avoid negative behavior
And children are not the only ones who learn. As a parent in the training program, you will also learn to identify and mitigate negative behaviors. One of the critical tenets of our applied behavior analysis program is that everything learned in our facility must be reinforced at home. This is why our behavioral therapists make a point of connecting with parents as to their child's progress and helping to implement these same structures and behaviors at home or at school.
Find Out More at Camp Worth Today
At our applied behavior analysis center in Ft. Worth, TX, our behavior specialists can help your child improve social skills, communication, and a range of adaptive behaviors. We know that every child is unique. And this is why we make a point of modifying our approach based on each child's personality and behaviors.
If you would like to learn more about our applied behavior analysis program, or about ABA and other approaches to autism spectrum disorder in general, don't hesitate. The compassionate, board-certified staff at Camp Worth is waiting to hear from you. Reach out to us today via a secure online form, or call at 855.915.2545. We're here to help.