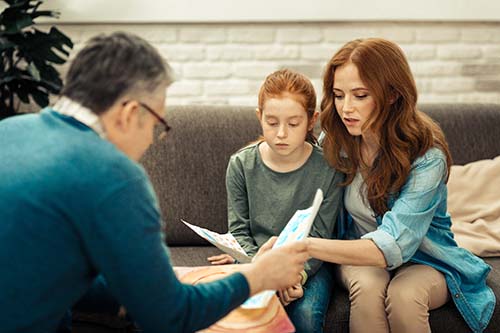 Autism spectrum disorder (ASD) is a developmental disability that can cause issues in behavior, cognitive functioning, and social skills. People with ASD often communicate differently than others. Some individuals with ASD need significant help in daily life, while others do not. According to the Center for Disease Control, more people than ever before are being diagnosed with ASD.
Treatment for ASD varies depending on the severity of an individual's problems. However, most research suggests that early intervention is key for long-term success. If you think your child has ASD or another developmental disability, talk to a doctor about your concerns.
Camp Worth is a residential adolescent autism treatment center. We offer a range of autism spectrum disorder therapy programs to help your child develop social, cognitive, behavioral, and communication skills.
Why Do You Need Autism Spectrum Disorder Therapy Programs?
Every child with autism is different, and so are their needs. At Camp Worth, our team members meet with each child to assess their individual needs and diagnoses. We offer counseling program tailored to your child to help them work through their frustrations and live happier lives.
While in our residential teen boys' autism treatment center, boys diagnosed with ASD improve their cognitive and life skills. They can go home with the skills they need for daily life. Individualized autism spectrum disorder treatment focuses on each child's needs. And in our residential teen girl's autism treatment center, adolescent girls learn healthy ways to express themselves in a setting removed from daily stressors. Certified experts meet one-on-one to explore new ways to communicate and accomplish tasks.
Our goal is to help every child grow and thrive regardless of their diagnosis.
Our Fort Worth, Texas Autism Spectrum Disorder Therapy Center
At Camp Worth, we provide a variety of therapies throughout the day. Children with autism spectrum disorder all have different needs, so every child's treatment plan is different. Our board-certified staff will assess your child at the beginning of their time at Camp Worth to find out what therapies will help them most. Additionally, all of our therapists and medical professionals frequently communicate and collaborate. By working together, they can reinforce positive behaviors throughout each session. Some of the therapies we offer include music therapy, yoga therapy, animal-assisted therapy, and medication management.
Music therapy for autism can help encourage communication and encourage social interaction. By learning lyrics or playing an instrument, the teens in our care will develop important skills and find an outlet for other behaviors. Our board-certified therapists will introduce new activities at an appropriate pace and help your child throughout the exercises.
In yoga therapy, your child will not only work on strength and flexibility but on dealing with stress and problematic behaviors. And through animal-assisted therapy, your child will interact with therapy dogs and develop a sense of self-worth and trust.
While no medication exists to treat autism completely, some medications can help manage the symptoms of autism. For example, some antidepressants work to decrease anxiety and irritability. And since about one-third of people with autism experience seizures, medication can also help with that symptom. Our team-guided behavior-based medication management program works by monitoring how your child responds to prescribed medications. We also offer pharmacogenetic testing to determine which medications will work best for your child. Because Camp Worth is a residential program, we can continuously check in on how they are reacting.
Contact Camp Worth for Autism Spectrum Disorder Therapy Programs
If you think your teen is ready for a residential autism treatment program, contact Camp Worth today. Learn more about our other programs, including our:
Autism parent training program
Talk to a member of our staff today by contacting us at 855.915.2545 or reaching out to us here.